DogStem®
At EquiCord we have been developing DogStem since 2017: our medicine for the treatment of canine osteoarthritis. DogStem was unanimously approved by the EMA and the UK in mid 2022.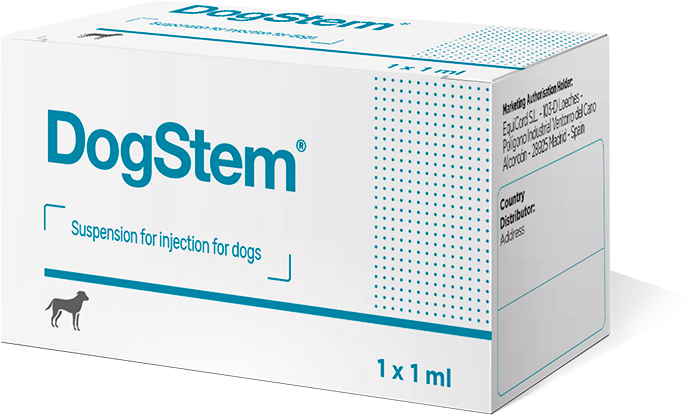 DogStem® is an injectable suspension indicated for the reduction of pain and lameness associated with canine osteoarthritis
DogStem® has 7.5 million Equine Umbilical Cord Mesenchymal Stem Cells as its active ingredient.
It is a veterinary prescription medicine, designed ready to use, which can be stored in veterinary clinics in a refrigerator.
Pluripotent Mesenchymal Cells
Regenerative medicine without systemic adverse effects
Long-term clinical effect
Improvement of quality of life
Quality, safety and efficacy guaranteed by the EU