HorStem
Horstem is the world's first drug based on equine umbilical cord mesenchymal stem cells authorised by centralised registry by the European Medicines Agency.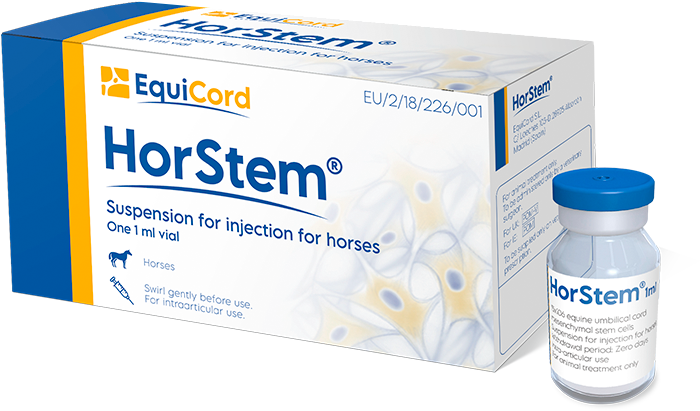 HorStem is an injectable suspension indicated for the lameness reduction associated with mild to moderate degenerative joint disease in horses.
HorStem has 15 million Equine Umbilical Cord Stem Cells as an active principle.
It has been specially developed in a "ready to use" format that allows its easy and safe injection under field conditions without the need for handling and / or thawing by the veterinarian. It is a veterinary prescription medicine.
*High resistance pierceable vial that ensures the sterility, viability and quality of the product at all times.
Pluripotent Mesenchymal Cells
Regenerative medicine without systemic adverse effects
Long-term clinical effect
Quality, safety and efficacy guaranteed by the EU